What is one thing that you can find in every kitchen in your country? In Vietnam, every household you walk in has lots of pottery items. Bowls, dishes, jars, spoons, you name it. For thousands of years, ceramics have been an indispensable part of the Vietnamese culture. In this article, we'll take you on a journey to explore the history of Vietnamese ceramics from the ancient times until the 21st century.
If you enjoy this article, also make sure to proceed to part 2 and part 3 of our series on Vietnamese ceramics:
Early Days of Vietnamese Ceramics
Early forms of ancient pottery that have been discovered dating back to approximately 6000 years ago. During the reign of the Hung Kings, there came Phung Nguyen pottery and Go Mun pottery in northern Vietnam.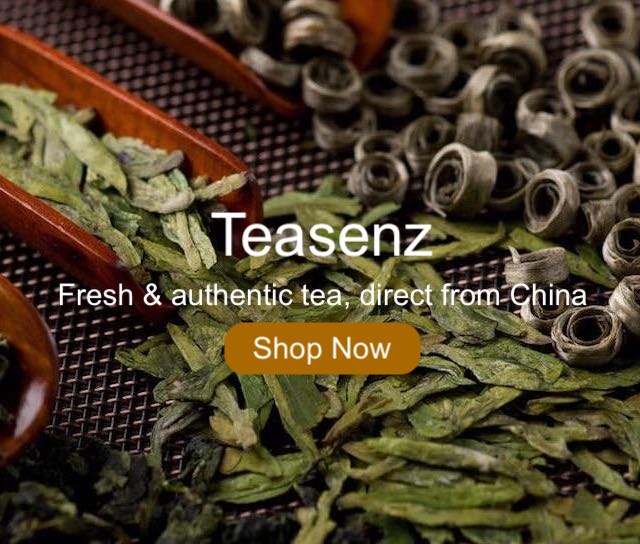 The technique was simple and primitive at first. However, it later got more refined, and ceramics makers managed to get the firing temperature to around 800-900°C. This was an important turning point, as higher firing temperatures helped to reduce the fragility of the products.
Vietnamese Ceramics Took Off From the 11th Century Onwards
In the 11th century, major ceramics centers came into the picture. To name a few, there were Ha Bac, Thanh Hoa, Thang Long, and Quang Nam production centers. These places helped the ceramics production blossom into what we call "the Dai Viet kingdom's ceramics". Today, you can find remnants of this glorious time from the products and bricks at Phat Tich Pagoda, the Temple of Literature, or Cham tower.
Fast forward to the 12th century, more ceramics centers were founded, and makers' techniques kept on improving. As a result, ceramics artists came up with more sophisticated finishing products, which later became iconic. For instance, celadon and brown enamel products from Thien Truong pottery (Nam Dinh).
Vietnamese Ceramic Art Refined in the 14th Century
From the 14th century to the 17th century, Chu Dau pottery center was founded. Very quickly, its sophisticated hoa lam ("blue flowers") products helped Chu Dau's ceramics art stand out from the crowd. Chu Dau pottery reached its heyday in the 15th century and enjoyed massive public praise for three centuries. Imagine three hundred years being the most beloved tableware manufacturer!
Until these days, blue-flowered pottery from Chu Dau remains one of the best made-in-Vietnam products. Moreover, you can still take a tour to the Chu Dau pottery village when you have a chance to visit Vietnam!
A Blossom in Production in the 15th Century
The Tran Dynasty came to an end in the 15th century, but the ceramics industry was bigger than ever. It was during this time that a historic pottery village took shape. Artisans hailing from Thanh Hoa province started the now well-known Bat Trang pottery village. Like Chu Dau pottery, Bat Trang got its reputation from the hoa lam ceramics. The village also made a name for itself thanks to the celadon, reef-glazed ceramic products.
Through sticks and stones, Bat Trang pottery village still exists, adapting to new global demands, and over the years becoming the largest traditional pottery center in Vietnam. The village's products have made their way outside Vietnam's borders. So, keep a keen eye on your next trip to the ceramics store, maybe you'll find Bat Trang's products there!
Vietnamese Ceramics in the 20th Century
The late 18th century saw a major development of ceramic production in the South of Vietnam. Cay Mai (Apricot tree) pottery from Saigon-Cho Lon was among the most loved, chosen for its decorative colored-glazed products. Unfortunately, the Cay Mai pottery art lasted for 200 years and came into recession in the early 20th century.
During this time, Vietnamese ceramics continued to advance, perfecting the techniques, producing more elaborate dishware, and so on.
Adopting French Pottery Art in the 1920s
The 1920s saw the emergence of two major ceramic centers in Bien Hoa (Dong Nai) and Binh Duong, inheriting the predecessor's ceramic art. The products of this time were recognizable thanks to the vibrant colors, such as white, milky white, or blue glaze. In 1925, Madam Balik started teaching and experimenting with Limoges pottery art at the Bien Hoa School of Applied Fine Arts. Soon after, Bien Hoa pottery center made a bold move of combining the traditional art of Cay Mai pottery and the Limoges art from France. It was the right decision! The center's reputation skyrocketed as a result and a new form of ceramics art was born.
Vietnamese Ceramics in the 21st Century
Nowadays, Vietnamese ceramics is a full-fledged industry. Traditional villages like Bat Trang are both production centers and famous tourist attractions. Ceramic companies modernized their technology and manufacture beautiful products with international standards. Also, Vietnamese ceramics products are now exported and can be found all over the world. Besides, the construction ceramics segment has developed rapidly over time. Big brands like Viglacera or Thach Ban supply tiles and sanitary ware for civil buildings throughout the country.
Six thousand years of growth with many ups and downs, it is rather challenging to tell you every story of the history of Vietnamese ceramics. Several traditional ceramics centers sadly no longer exist. But, there are ceramics makers out there dedicating their lives to keep the Vietnamese ceramics art vigorous. Thanks to their talent and ingenuity, Vietnamese ceramics products now are present in the kitchen of many people all over the world.
---
Curious about Vietnamese other traditions and customs? Discover more here.