Did you know Vietnamese pottery and ceramics art started as early as 6000 years ago? Previously we've shared with you The Complete History of Vietnamese Pottery & Ceramics. In this article, we'll offer you a guide to Modern day Vietnamese ceramics and its production regions. Also, if you're looking for Vietnam pottery manufacturers this is the right place to start. All the villages that we will introduce in this article make handcrafted ceramics.
Let's buckle up and follow us on our journey to mapping major Vietnamese ceramics and pottery centers.
Northern Vietnam
Bat Trang Ceramics (Hanoi)
Bat Trang village is one of the most well-known and well-preserved ceramics centers in Vietnam. Only 16 km from central Hanoi, the village is a nice stop for both sightseeing and ceramics product shopping.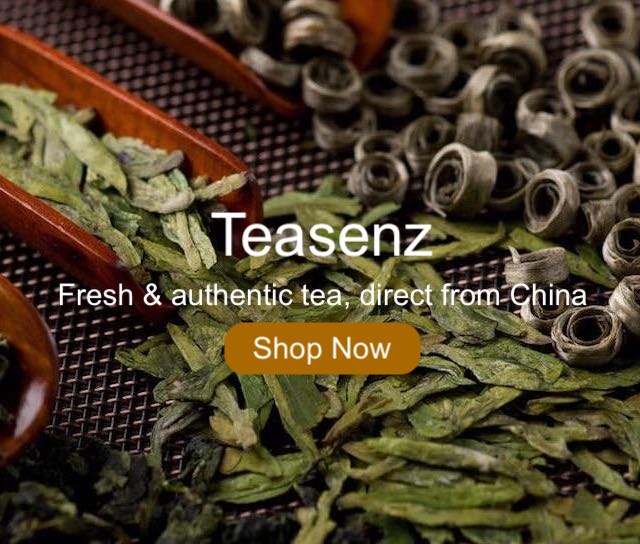 The village's artisans are strong about restoring ancestral art and making it known for next generations. Now, they focus on improving the quality and design, launching new product lines to market demands in European and Asian countries.
Chu Dau Pottery (Hai Duong province)
Chu Dau Pottery has more than 400 years of history. The highlights of its products are often found in the enamel colors and sophisticated motifs. Chu Dau pottery was believed to be lost forever due to historic conflicts in the past. However, efforts were made to gradually revive this pottery art and re-introduce it to both domestic and international markets.
Phu Lang Pottery (Bac Ninh province)
Phu Lang pottery shares the same timeline of development with Bat Trang ceramics. Unlike Bat Trang, Phu Lang pottery are mainly household items made from red clay and shaped on the turntable.
In recent years, the village has seen rapid development thanks to village-born artisans rebuilding their lost reputation. Shifting to fine art ceramics and adding colorful, decorative products to the production is what helps the brand's revival.
Tho Ha Pottery (Bac Ninh)
The products of Tho Ha village have similar characteristics as those from Phu Lang. But what's distinctive about Tho Ha pottery's art lies in the glaze-free technique. Products are shaped and fired at a high temperature to release the clay's natural glaze. This "melted" layer acts as a glaze, and thus makes the products mold-free, sturdy with a long-lasting dark brown color.
Central Vietnam
Phuoc Tich Pottery (Thua Thien-Hue)
Phuoc Tich pottery village once produced items for the royal family under the Nguyen Dynasty. The village craftsmen use raw dark gray clay to make household ceramics with simple patterns. Machines are somewhat alien to the art of Phuoc Tich pottery. Every step of the production is done by hand with lots of love and attention.
Today, Phuoc Tich's products are becoming popular domestically and also making their way to the global market. Unglazed ceramic products like flowerpots are now even seen at respectful Japanese tea parties.
Thanh Ha Ceramics
Thanh Ha Ceramics is not only famous for its beautiful enamel color but also its lightness. Potters use brown clay from the Thu Bon river, known for its flexibility and extreme stickiness, to create beautiful daily life products. Nowadays, you can find Thanh Ha's products mostly in Vietnam's central provinces or big ceramics supermarkets in the country.
Bau Truc Pottery
Bau Truc pottery is all about Champa style. The raw material is a special clay from the banks of Quao river – flexible and durable when fired. Traditional colors like red-gold, rose-red, brown are prominent on every product. Patterns bearing village nuances like stork wings, cauldron wings, and rivers give them a strong air of nostalgia. Also, the meticulous craftsmanship shines through the simplicity, lightness, and rusticity in designs.
Southern Vietnam
Bien Hoa Ceramics (Dong Nai)
What elements make up for the distinctive beauty of Bien Hoa ceramics? Simple answer: high-quality kaolin, colored clay materials, and the hands of skilled potters. "Rustic" isn't a word fitting for Bien Hoa ceramics. Read this article to explore more about the influential art styles on Bien Hoa products. Pots, tableware, and animal statues are engraved, painted with gorgeous enamel colors.
Lai Thieu Ceramics (Binh Duong)
First emerging at the end of the 19th century, Lai Thieu ceramics village was considered a latecomer. However, thanks to the abundant source of kaolin clay and fuelwood, the village still thrived.
A successor of Cay Mai pottery style, Lai Thieu's products used to be hand-made and fired in a traditional wood-fired kiln. Whether there were household or fine arts items, you would be guaranteed beautiful products. Unfortunately, vestiges of the old Lai Thieu pottery village are almost gone. Today, Lai Thieu pottery has shifted to mass production with modern machinery to answer better to market trends.
Vinh Long Red Clay Pottery
Saying "no" to luxurious, shiny enamel ceramics, Vinh Long red clay pottery village sticks to its time-hallowed tradition. In the beginning, this place only specialized in making bricks, tiles, cottage bricks for temples and pagodas. Today, most of the production in the village is focused on construction, interior, and garden decoration products.
Another appeal of the village is the ancient dome-like kilns. At sunset, they resemble ancient castles glowing under the golden light in a fantasy world.
Want to learn more about Vietnam? Visit this page to discover all our publications on Vietnamese Customs and Traditions.
We hope you enjoyed reading this guide about modern Vietnamese ceramics and the related villages. We hope this article will contribute to the preservation of traditional Vietnamese pottery.
If you are business person, we hope this guide is useful in your journey on finding a Vietnamese ceramics supplier who make quality handcrafted goods. If you've found potential suppliers, check their location and see if they are based in these ceramic knowledge centers.